About Me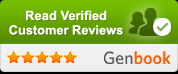 My goal is to improve your quality of life
Your health care is ultimately your responsibility, and you should know who is touching you. Credentials help inform you about the qualifications and competency of a massage therapist. Massage therapy credentials include the following:
Education and Training from an Accredited School
Professional License, Registration, or Certification - governmental regulation which sets minimum competency; Indiana requires State Certification.
Board Certification - a voluntary credential that demonstrates expertise in the field.
Membership in a Professional Association
My name is Susan D. Moody, BCMT. In 2010, I graduated Suma Cum Laude from the Therapeutic Massage program (with over 1,300 hours of training) with an Associate degree in Medical Assisting at Ivy Tech Community College (an accredited school) and have worked in chiropractic clinics since graduation. I am a Certified Massage Therapist in Indiana. I am also Board Certified in Therapeutic Massage & Bodywork, which is currently the highest attainable credential in the profession. I am a professional member of the American Massage Therapy Association (AMTA) and was Secretary of the Board of Directors of the AMTA Indiana Chapter from 2013 until 2018. I have taken over 390 hours of continuing educational courses since graduating in 2010 (that's an average of about 40 hours per year) including, most recently DermoNeuroModulation, Current Pain Research, Clinical Orthopedic Manual Therapy, Headaches and TMJ Dysfunction, Abdominal Massage (Chi Nei Tsang), , Massage Cupping (Negative Pressure Massage), Positional Release for Joints (Ortho-Bionomy), Thermal Connective Tissue Release, Cold Stone Therapy for Migraine Headache Relief, Kinesio Taping, Ethics, Touch for Health, Thai Massage and Lymphatic Drainage.
Whether you're seeking massage for relaxation, rehabilitation or pain relief, you deserve to be treated with compassion and respect by a practitioner who is knowledgeable and skilled.
My grandfather was a very talented massage therapist and chiropractor. "Grandfather Doc" taught my father massage, and he and my father taught me. I grew up massaging friends and family and have shared my massage skills throughout my adult life. Through massage, I have been able to change hundreds of lives for the better.
If you would like to discuss how massage can benefit you, please call or text 317-702-2769 and leave a message. I look forward to hearing from you! Better yet, BookNow!