Welcome

Recently, my right hand was badly injured and is still healing from reconstructive surgery. The surgeon and I optimistically agreed (in early December) that it should be recovered enough for massage by January. Please be aware that January is an ambitious goal given the degree of injury. If you schedule a massage for early January, it is possible I may have to reschedule for a later date if my recovery does not go as quickly as I hoped. I apologize for any inconvenience this may cause.
Are you looking for a massage that gets deep into your stiff, knotted tissues but doesn't hurt or make you sore afterward? Do you need to relax and unwind, but previous massages seemed lightweight, mechanical and unsatisfying? You deserve individualized treatment by an experienced, credentialed massage therapist. I specialize in painless deep tissue massage, therapeutic stretch, and manual lymphatic drainage.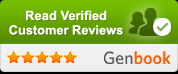 I am available by appointment only afternoons and evenings in downtown Indianapolis at Healing Arts Indy, 805 S Meridian Street, Indianapolis, IN 46225 (across the street from Shapiro's Deli). Use the BookNow button above to schedule a massage in one of the most beautiful, relaxing locations Indianapolis has to offer at a time most convenient to you. If no convenient time is available, please TEXT or leave a voicemail at (317) 702-2769.

I am Certified by the State of Indiana MT21003793, Board Certified in Therapeutic Massage and Bodywork, and experienced in a variety of modalities. To view my qualifications, select "About Me", or click on "Services" to learn more about the various techniques I use. Rates and availability are listed in my BookNow online scheduler above.
For your convenience, I accept payment by cash, check, and credit card (American Express, Discover, Master Card & Visa). I am also pleased to accept payment via most flex spending (FSA) and health savings (HSA) accounts.