Schedule
I perform massage and bodywork afternoons and evenings in downtown Indianapolis at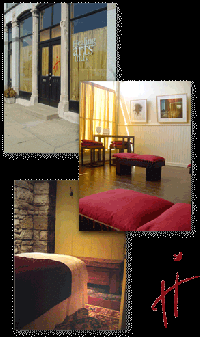 Healing Arts Indy, 805 S Meridian Street, Indianapolis, IN 46225 (across the street from Shapiro's Deli). Use the BookNow button below to schedule a massage in one of the most beautiful, relaxing locations Indianapolis has to offer at a time most convenient to you.

If you are unable to find a convenient time on the BookNow schedule, please TEXT or leave a voicemail at (317) 702-2769.
My rates are:
60 minutes for $85
90 minutes for $125
2 hours for $170
For a full-body relaxation or concentration on a few specific areas of trouble, a 60 minute massage should be fine. If, however, you would like a full-body massage with extra focus on a few problem areas, I strongly recommend 90 minutes.
Cancellation Policy
All massage is by appointment only. I ask for at least 24 hour notice if you must cancel an appointment to allow me a chance to rebook. I understand emergencies happen and am willing to overlook the occasional rare emergency as long as you let me know as soon as possible that you have an emergency. If you cancel within 24 hours or no-show (do not arrive for your appointment and do not contact me to let me know you will not arrive), you will be responsible for the full amount of the missed appointment.